An out of the ordinary yet classy vehicle for your wedding day
WEDDING TRANSPORTATION RENTAL WITH CHAUFFEUR
ARE YOU LOOKING TO RENT A VEHICLE FOR YOUR WEDDING IN PARIS?

We offer a very original and yet elegant solution for transportation on your wedding day : our 100% electric dashing tuktuks, with decorations and flowers for your wedding. More than any retro vehicle this wedding transportation is original and fun. And with 14 vehicles we can accommodate up to 80 persons!
ORIGINAL RENTAL SOLUTION FOR YOUR WEDDING
This very original wedding transportation is originally a Thailand vehicle but is now available for you in Paris. Use it and be sure to bring an original and classy touch to the Big Day ! Civil or religious weddings, our tuktuks are the ideal carriages.
COMPETITIVE PRICES
Our rental offer is "à la carte" ! We can provide from one to fourteen vehicles with chauffeurs, allowing to transport up to 80 guests. But we can also set up shuttles between the ceremony place and the reception place allowing to transport even more people ! Our prices are therefore depending on many variables Ask us for a quote !
ON DEMAND DECORATIONS AND ACCESSORIES
YOUR wedding will be on YOUR specifications. We can decorate our vehicles according to your wishes : flowers, banners, … we can even accommodate some champagne ! Everything is possible !Furthermore the coating of our tuktuks is red by default but we can dress them up and change their colors to fit your wedding theme. Do not hesitate to address us your personnal requests.
ONE OF THE BEST PHOTOGRAPHER IN THE PARIS REGION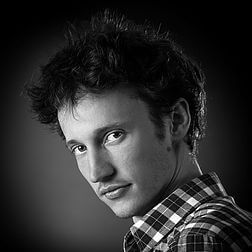 Look no more, we found him ! His name is Jean-Baptiste Chauvin. YpJudge by yourself and see his beautiful pictures on his website. He is also a licensed drone pilote, hence he can take pictures of your event from above !